Meet Our Staff
Avery
Certified Dental Assistant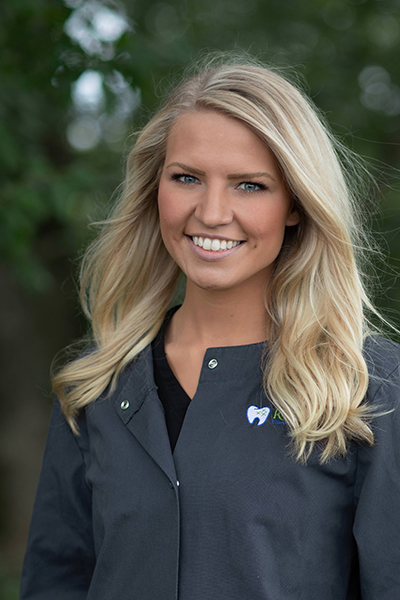 Avery attended Midwest Technical Institute where she gained her certification in dental assisting in 2018. Shortly after graduating, Avery joined our dental team and spends her days in the office working as the clinical assistant as well as the social media/marketing coordinator.
Residing in her hometown of Cambridge, Illinois, Avery enjoys spending her time going to concerts, kayaking, reading, and visiting with her friends and family.
As an assistant, Avery enjoys being able to work hand-in-hand with Doctor in providing our patients with great dental care.
Kristin
Financial Coordinator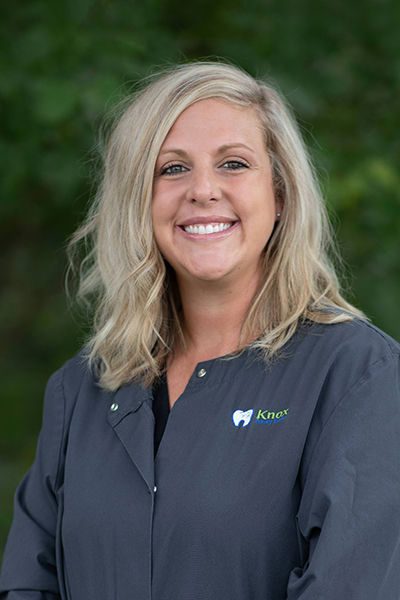 Kristin graduated from Dental Assisting Technologies in 2006 and worked as a dental assistant with expanded functions until realizing how much she enjoyed the business side of the dental office. Kristin now operates as our insurance specialist and financial coordinator, and is a very important and appreciated member of our team.
Kristin and her husband, Aaron, reside in their hometown of Cambridge, Illinois, with their three children. Outside of the office Kristin enjoys shopping, golfing, boating on the Mississippi River, and spending time with her family.
As the insurance and billing specialist, Kristin is here to assist you through explaining and discussing your insurance benefits and processing claims. Kristin truly enjoys working with our patients on the financial aspects of their dental needs.
Caitlyn
Registered Dental Hygienist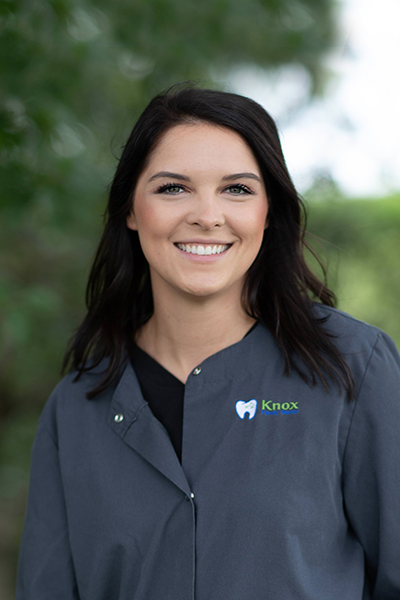 In 2011, Caitlyn attended Carl Sandburg College on a volleyball scholarship, where she later graduated with her associates degree in Dental Hygiene. Since then she has worked as a hygienist in the Galesburg area and joined our team in the fall of 2018. Caitlyn not only puts a smile on our faces, but on our patients as well and we absolutely love her for it!
Caitlyn is originally from Princeville, Illinois but is now settled in Galesburg with her husband, Greg, and together they have two children, Haiden and Jax. In her free time, Caitlyn enjoys working out, going shopping, and spending time with her family.
As a hygienist here at Knox Family Dental, Caitlyn loves getting to interact with our patients while maintaining and achieving beautiful smiles. She loves the positive energy and atmosphere our office has to offer to all who visit.
Bri
Registered Dental Hygienist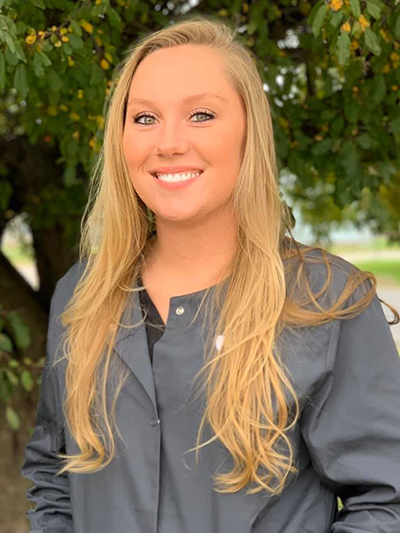 Briana attended Carl Sandburg College on a softball scholarship, studying to obtain and graduate with her associates in dental hygiene. As a 2019 graduate, we invited Bri to join our team and we are excited to see how much she continues to grow.
Bri lives in Galesburg, IL, where she grew up and although new to our team, she is very familiar with our office due to being a lifelong patient of the late Dr. Johnson. Bri is a dog mom of two and likes to spend her free time shopping, cheering on the Cardinals at Busch Stadium, and visiting with her family and friends.
As a hygienist in her hometown, Briana feels lucky to be able to build relationships and provide great dental care to patients that are members of her own community.
Jennifer
Registered Dental Hygienist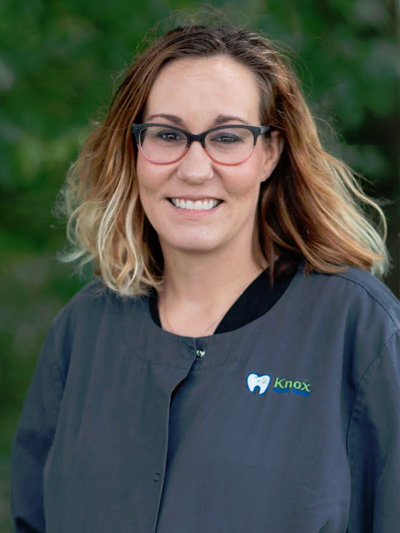 Jennifer attended Kirkwood Community College where she obtained her associates degree in dental hygiene in 2005. In 2011, Jenn began working in our office and is a friendly face patients can always look forward to.
Jenn is from Davenport, Iowa, but now resides in Sherrard, Illinois, with her three children, Gavin, Gracelyn, and Bronwyn. In Jennifer's free time she enjoys playing games, gardening, doing crafts, and spending time with her family.
Being a hygienist in the Galesburg community for so long, Jenn is thankful for the relationships and bonds she has built with our patients and always looks forward to visiting with them again.